Complete the simple stuff online!
No need to log in or register.
Chat now!
AAMI's Virtual Assistant is ready to answer your questions, 24/7.
Log in for 24/7 access
Make a range of changes via AAMI online services.
Get up to date on monthly payments
Update contact details like phone number or email
Change your address or swap your car
Update your rego, car usage, distance travelled yearly, or listed drivers
Cancel your policy

Other ways to get in touch with AAMI
GIVE US A CALL
POLICY ENQUIRIES:
You can call us up with a policy enquiry between 8am and 7pm AEDT.
Make a claim
CLAIM LODGEMENT
Our claims team is available 24/7 except on some national public holidays.
CLAIM ENQUIRIES
Available 8am-7pm Monday - Friday,
8am-5pm Saturday - Sunday AEDT
Make a claim
Chat with us on Messenger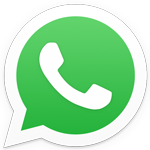 Chat with us on Whatsapp
We reply to messages between 8am and 9pm AEDT. But if you drop us a message outside those times, we'll reply when we can.