NSW CTP
Green Slip
Compulsory Third Party (CTP) Insurance, also known as "Green Slip", is required in New South Wales so that you can register your vehicle.
Enjoy a great range of benefits including:
Fast, online quoting
Always speak to a real person
Purchase online to receive your policy immediately
Get a quote
What is CTP Green Slip?
Compulsory Third Party (CTP) insurance provides protection to drivers for personal injuries caused to a third party in an at fault motor accident.
CTP protects you as a driver for personal injuries caused in an at-fault accident
Injuries to other road users including drivers, passengers, pedestrians, cyclists, motorbikes, scooters and pillion passengers caused by you as a result of an accident
Injuries from at-fault accidents anywhere in Australia
CTP insurance does not cover damage to your vehicle, other vehicles or property. Visit Car Insurance for more information.
register your car online
Got your Green Slip?
Head straight to the Roads & Maritime Services website (RMS) and register your vehicle now.
need a vehicle safety check?
Your RMS registration notice will indicate if you need an inspection or E-safety check.
Visit the RMS Website to find your nearest E-safety check station.
Get your quote online today
Faster, easier NSW Green Slips are here
A new, faster process for collecting your personal details and vehicle information has been introduced for the purchase of a Green Slip.
To buy a new Green Slip you simply need to provide us with two (2) pieces of information to help us identify you and your vehicle. These details are located on your RMS registration papers.
We use this information to retrieve your registration details from RMS, saving you time and ensuring that the correct CTP premium is calculated, providing the information is correct.
You will need the listed information to buy a CTP Green Slip policy, however if you don't have it we can provide you with a quote.
You need to make sure the details listed with RMS are correct. Contact RMS to make any changes on 13 33 13 before arranging/paying your CTP Green Slip.
You no longer need to provide RMS with a hardcopy of your CTP Green Slip. Confirmation is sent electronically to RMS immediately on receipt of payment.
The changes will benefit you in three ways:
Less information will have to be provided to purchase a new Green Slip
Your CTP details will be sent to Roads and Maritime Services (RMS) immediately so that you can register your vehicle straight away. This will include first time registrations that currently require a hard copy CTP receipt to be presented.
Ensuring you are charged the correct premium. Your premium will be based on the registration details retrieved by RMS.
If you are purchasing a new Green Slip to renew your vehicle registration, you can simply provide us with: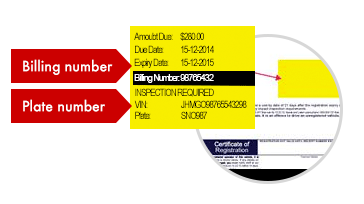 Your Billing Number and
Your Plate Number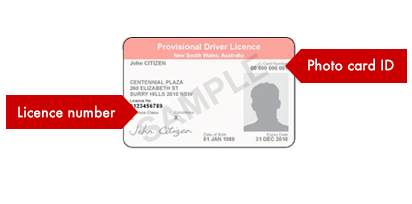 No problem. You can instead provide us with:
Your Plate Number (registration renewal), or VIN or Chassis number (new registration), and
Your NSW Driver or Rider Licence number, RMS Customer Number or NSW Photocard Number
Note: Other combinations of identifiers can be used. See our FAQs for more details
We cannot provide you with an online CTP Green Slip quote in the following circumstances
Vehicles transferring from interstate
Vehicles requiring a blue slip
Vehicles that have been unregistered for more than 3 months
Trade plates
Invalid wheelchairs
Vehicles manufactured before 1960
Vehicles that form part of a fleet
Imported used vehicles
Taxi and Stand-by Taxi
Please see our FAQs section for more information relating to these changes.
Compulsory Third Party Insurance
Frequently asked questions
The registered driver or another driver of the motor vehicle for personal injuries caused to any person in an at-fault accident 
If you are injured in an accident in Australia, caused by a driver whose car is registered in NSW, you can claim against their CTP (Green Slip) insurance.
Read More
Yes, your CTP details will be sent electronically to RMS immediately for both new and existing registrations, removing the need to provide RMS with a hard copy Green Slip or receipt.
Read More